Popularity of smart phones to people's work and life brings many convenience and convenience, users can originally on the PC side to complete the work in the migration to mobile client, making it possible to work anywhere, anytime. But smart phones for people to provide this convenient, it also hides many such malicious programs, malware and spam free to embed other security risks. Faced with this situation, ThL smartphone new listing ThL W8 gospel to bring security to our customers, the system built-in "Security Center" software for mobile phones firmly plus a safety lock, will jeopardize excluded.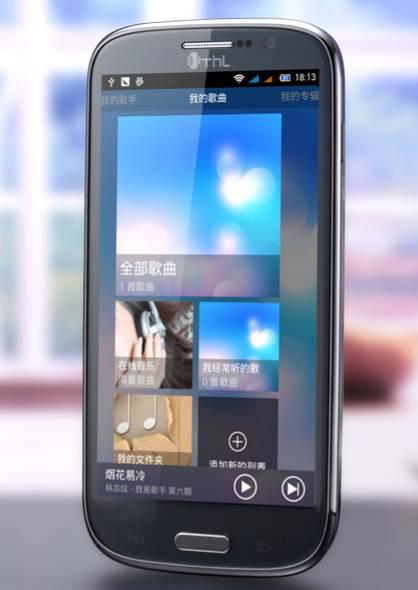 ThL W8 "Security Center" is divided into 8 small sections, respectively, "virus protection, security interceptor, traffic monitoring, notification management, mobile security, storage and clean-up, since the launch of management and mobile acceleration. Every little area between the respective division of labor, a comprehensive mobile security protection.

ThL W8 virus protection is based Tencent mobile housekeeper for a key scan, for all the applications on your phone for constant protection, if a virus is found, the system will automatically clean and repair, very convenient, and can display the most recent day's scan time and virus database version, so from time to time tracking.

ThL W8 there is a more powerful security features - mobile security. Users can pre-set the phone anti-theft, anti-theft password, and security, including mobile phone number, the system will automatically send commands to the security alarm on the phone. Once the phone appear stolen, simply use the security phone number to send SMS commands accordingly, will be able to implement a variety of the stolen phone remotely, including locking camera thief looks, locate cell phone, delete and retrieve data in your phone passwords, very convenient, and safe enough.

ThL W8 Beyond traffic monitoring is quite distinctive, with a blue and gray and white circular flow profile has been used to show the flow and residual flow, but also comes with a firewall, the 2G/3G or WIFI case, the user can phone networking settings for all applications independent authority, control traffic is very convenient.

Security Center "Notification Manager" is relatively simple and can be freely set push all updates to the application situation, allow push software updates information will be displayed in the notification bar and alert updates. As for the "self-starting Management" section, the user can independently set which software requires random open, which can often shut down, just check on the can, very convenient. This also saves the phone traffic and capacity, improve speed of mobile phones.

Smartphones powerful hardware configuration is the most important purchase consideration, but how to ensure the privacy of their own software and security is also purchase a key factor to be considered. ThL W8+ own preset "Security Center" to provide customers with one of the most secure umbrella, whether it is cleaning up the small details in memory, or in this important aspect of mobile security, ThL W8 security measures are to do more place, which is the majority of consumers like it is an important reason.