Details
Good News: THL T100S Support Free Shipping, and We will send Flip Cover and Screen Protector as a gift.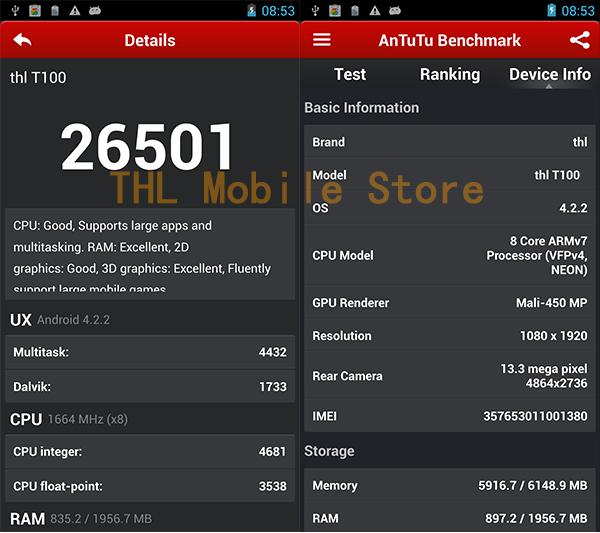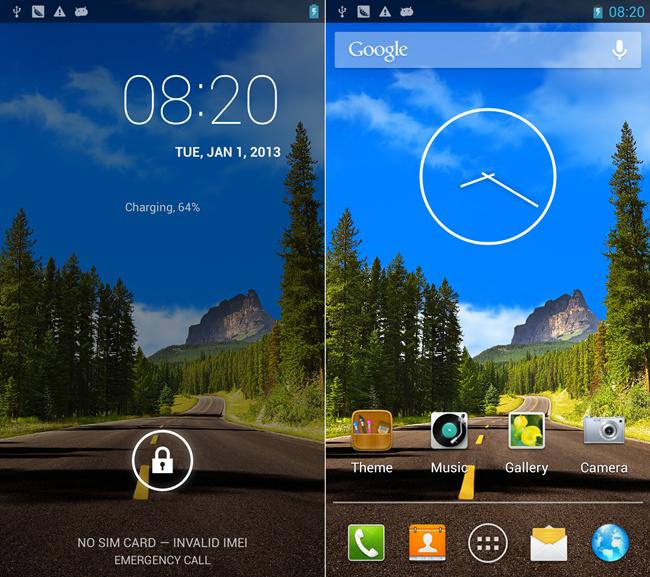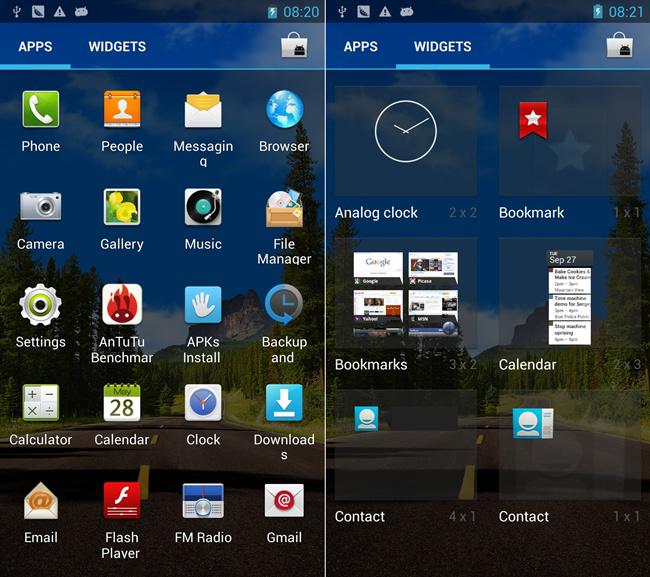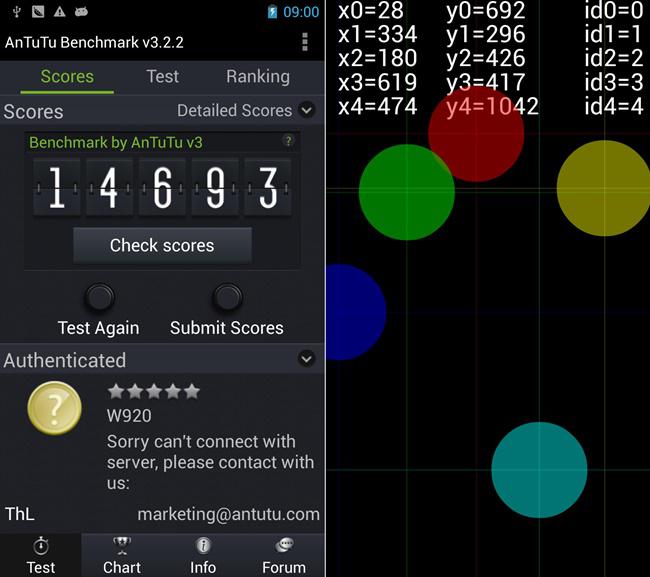 ThL W200 Smartphone use MTK6589T quad core, up to 1.5GHz, 1G RAM + 8G ROM with 5.0 Inch 1280 x 720 screen, Android 4.2 OS, promises quite a fast operation speed is quite amazing and impressive. 5.0MP front camera for convenient self-capturing, 8.0MP back camera for you to record every single moment clearly; 3G, GPS, WiFi, WiFi direct, hotspot, etc all available to make this phone the most valuable choice.

ThL W200 Smartphone will only work with GSM + WCDMA network
(1)Compatible 3G networks: WCDMA 850/2100MHz
(2)Compatible 2G networks: GSM 850/900/1800/1900MHZ
ThL W200 Smartphone is unlocked for worldwide use, make sure your local area network is compatible with this phone, you can click here( http://maps.mobileworldlive.com/ ) to see the frequency for your country, please confirm these frequencies with your network operator or providers before buying this phone.
Basic Information
Model
ThL W200
Band
2G: GSM 850/900/DCS 1800/PCS 1900MHz
3G: WCDMA 850/2100MHz
Sim Card
Dual SIM Card Dual Standby
Service Provide
Unlocked
Style
Bar
Color
Black
Shell Material
Plastic


System
OS
Android 4.2
CPU
MTK6589T Cortex-A7 Quad-core ARMv7, 1.5GHz;
GPU: PowerVR SGX 544
ROM
8GB
RAM
1GB


Screen
Display Size
5.0 Inch
Type
HD IPS screen, capacitive touch screen
Resolution
1280 x 720 pixels
Screen Color
16000K Colors


Support Format
Ringtones Type
Polyphonic/MP3
Audio File Format
MP3/WAV/eAAC+/AC3/FLAC
Video File Format
MP4/DivX/XviD/WMV/H.264/H.263
Image File Format
JPEG/BMP/GIF/PNG/GIF
E-book Format
TXT/CHM/DOC/HTML
FM Radio
Yes, earphone needed
Earphone Port
3.5mm
Card Extend
Support TF card up to 32GB extended


Data Transfer & Connectivity
Data transfer
USB/Bluetooth
Mobile internet
WAP/WIFI


General 
Camera/Picture Resolution
Dual Cameras,Front:5.0M HD camera, Back:8.0M HD AF color camera
with flashlight and auto focus

Language
English,Chinese Simple, Chinese Traditional, French, Spanish, Portugues, Italian, German, Malaysia,Indonesia, Viet, Turkish, Russian, Arabic, Thailand
AC Adapter
Voltage range/frequency: 100 ~ 240V AC, 50/60 Hz; DC output: 5V and 500mA
Phonebook
1000
Message
SMS/MMS
Input
Handwrite/Keypad
TV
No
GPS
Yes, built in, also support A-GPS
With EPO assistance to speed up postioning
JAVA
No
WIFI
Yes, 802.11 b/g/n
Bluetooth
Bluetooth 2.1
Gravity Sensor
Yes
Multi-Touch
Yes , 5 point touch
Dimensions
141.5*71*9.3mm
Net Weight(Including battery)
155g
Standby Time
About 2~3 days
Other Feature
3G, WIFI, GPS, FM, Bluetooth, Ebook, Email, Messaging, wallpapers,
calendar, calculator, clock, camera, Play Store, compass, etc


thl w200 Package
Size
141.5*71*9.3mm
Weight
730g
Accessories
1 x 1800mAh Battery
1 x 3.5mm Earphone
1 x USB Cable
1 x Charger
1 x Screen Protector
1 x User Manual(English)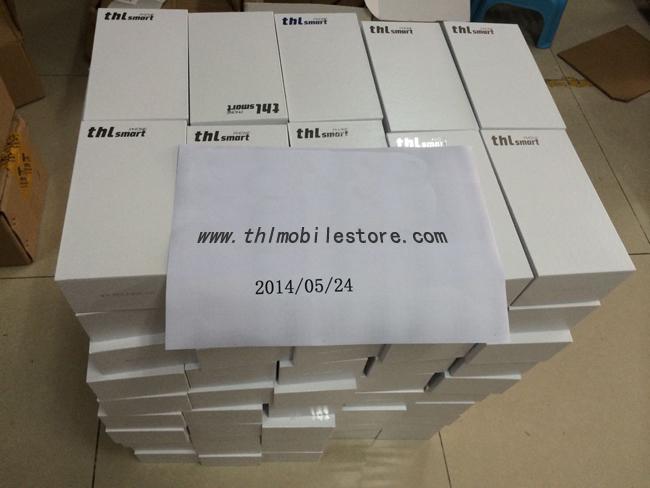 You may also be interested in the following product(s)
Regular Price: £152.98

Special Price: £117.62

Regular Price: £152.98

Special Price: £129.44

Regular Price: £176.51

Special Price: £152.98
Questions on ThL W200 Android 4.2 MTK6589T Quad Core Smart Phone 5.0 Inch HD IPS screen 5MP HD front camera
Sort by

From soly at

10/21/14 10:33 AM

I have problem the camera. (green screen or device cannot connect to camera)
I tried to fix it with factory reset and i also updated firmware, but it worked temporary. I also followed instructions from youtube videos which say that solve the problem with camera.It lasted more but still after two weeks the same problem.
Which is the cause of the problem? If i buy a camera repair part it will be fixed?
THL Mobile
Thank you for your mail.
Mobile phone unable to connect the camera may be caused by mobile phone system, you can go to system camera settings - Application - all, remove the cache and the data, then open the camera try can not normal, if not work, you can backup data restore factory settings. If you restore the factory settings remains unable to connect the camera, may you mobile phone camera have problems.

From samuel george at

10/10/14 3:15 AM

From Glenn at

10/8/14 10:24 AM

Find thl w200 slowing up becomes laggy to operate sometimes freezes. Phone is a couple of months old. Still waiting for Kitkat to come, when it does will it update over the phone or will I have to come to the website?

Thank you.
THL Mobile
Thank you for your mail.
When we got the THL W200 Android 4.4 latest firmware, we will release on our website.

From Milva Mihaylova at

10/3/14 10:03 AM

From oliver at

9/28/14 9:01 AM

hello world,

I saw in a datasheet, that THL W200 can support Sd card till 64 Gb. Since I bought two THlw W200 I bought two 64 Gb sd card. In my Mobile it works o.k. but in my partners we have had problems with it. It works again now o.k. What would you suggest. Changing into an 32 GB card? Is there a risk for a damage to the Mobile?
THL Mobile
Thank you for your mail.
Replace 32GB SD Card.

From lrd.forster at

9/24/14 8:23 AM

From Oleg at

9/22/14 6:56 AM

From Roddyxp at

9/21/14 1:07 PM

have now a ThL w200 for nine months and I am very happy with it.
only I have the problem that my Camara has stopped working.
maybe you know what I can do to get him back to work right
THL Mobile
Thank you for your mail.
THL W200 firmware: http://pan.baidu.com/s/1jG3Meea

From Robert at

9/13/14 3:16 AM

Lately I tried to connect a usb stick as storage, but the phone does not recognize it, no connection. Can I use a usb with the phone? Someone had this same question b4 & u told him to download the Mobile Assistant Software Category, but where can I find it to download?
I would appreciate an email answer too. Thank you
THL Mobile
Thank you for your mail.
You can download 91Mobile Assistant Software in Google play store.

From Sem Davilma at

8/30/14 11:38 AM

From Reuven at

8/25/14 12:47 PM

In order to free more space in my Smart Phone, I decided to delete or cancel all the videos I received through "wat'sup". As a result, when I receive now a video:
1. I can't see it "full screen" as I did before but minimized and displayed in the middle of the screen in an horizontal position.
2. If I transfer it to my computer, I see the video full screen in my computer but without sound.
How can I restore the normal function of the video in my Smart Phone
Thl W200?
Your answer will be much appreciated.

THL Mobile
Thank you for your mail.
You can download a video player.

From gianni at

8/23/14 1:04 PM

i have a new phone that replace my old thl w200, after i got problems with my cam. but now it does not find de sd card. i already try to reset to factory setting what els can i do
THL Mobile
Thank you for your mail.
Your SD card in another phone can read out? If not, please change a new SD card.

From George at

7/28/14 4:52 PM

From VVK at

7/27/14 11:48 PM

From Theodore at

7/25/14 7:39 AM

I bought a W200 via TinyDeal on April this year. Lately I tried to connect a usb stick as storage, but the phone does not recognize it, no connection. Also, when I type *#*#3646633#*#* on the call pad, do not appear the factory settings for audio etc. I restored factory data and the situation is the same. What is your opinion?
I would apreciate an email answer too. Thank you
THL Mobile
Thank you for your mail.
Please download the Mobile Assistant software category.

From Eli at

7/24/14 1:28 AM

I have had the w200 for six months and have been very satisfied. I recently switched cell phone carriers and suddenly my battery has been draining very quickly. The "cell standby" and "phone idle" are using most of the battery, my battery drains completely in about six hours. I already performed a factory reset, and deleted almost all my apps but the problem persists.

Is this a problem that you are familiar with, and if so what is the proposed solution?
THL Mobile
Thank you for your mail.
You need to buy a new original battery.

From sekanjako matia at

7/19/14 5:07 AM

From Sinan at

7/16/14 5:17 AM

From Paola at

7/6/14 8:55 AM

From hami at

6/30/14 9:58 PM

where to buy this phone in pakistan ? any outlet in pakistan ? if not then what will be shipping cost and ime to pakistan punjab ?
THL Mobile
Thank you for your mail.
I regret that we have no dealer or re-seller in Pakistan,but we support worldwide shipping ,you can purchase this directly from our online shop,
We will send the suitable plug according to your country.

From Wallyson at

6/27/14 6:46 AM

i want to know how much does it cost to ship w200 to Brazil and how long does it take to get to Brazil. also like to know if there is any tax in the cost of shipping
THL Mobile
Thank you for your mail.
The shipping cost to Brazil is $11.60 via Singapore post with the tracking number 15-25 working days around to arrive at you,
Our price is FOB price,we will print your package value under 50USD, but we are not sure about your local customs.

From Syed at

6/16/14 11:04 AM

From Sean at

6/11/14 5:16 AM

hello world
Do you have a solution / new firmware to solve the camera "green screen" and "cant connect to camera" problems?
This faulty behavior is really annoying and prevents the fair use of the phone.
Thanks!
THL Mobile
Thank you for your mail.
Go to Settings > Apps,Camera, and then touch Force stop.
Go to Settings > Apps, Camera, and then touch Clear cache.
Go to Settings > Apps, Camera, and then touch Clear data. Caution: Any data saved in this app will be erased.
Then restart your device without opening the camera or any other applications that use the camera

From Bob at

6/10/14 10:01 AM

From Haris at

6/9/14 3:34 AM

From giorgi at

6/5/14 1:41 AM

From martha at

6/4/14 2:29 PM

The camera was and all of a sudden when I turn it on I have a green screen and will not do anything. I have turned it off and back on took the battery out and put it back in and it is still green. I am still under factory warranty should I send it back or can you help me fix it.
THL Mobile
Thank you for your mail.
1. Find a camera in the application, the data cleaning, and then see if can restore normal,
2. The camera may be loose.

From yaron at

5/23/14 12:36 PM

From ronen at

5/23/14 6:17 AM

From Nicolas at

5/21/14 5:55 AM

From katheryne at

5/19/14 9:41 PM

From Ideal Musliu at

5/18/14 5:37 PM

From rudy at

5/16/14 4:45 AM

hi my THL w200 doesnt go past the start up screen. tried factory resetting it but that didnt work i dont know how to fix this problem please i only got this phone for 2 months and really love it
Thl Mobile :
Thank you for your mail .
Please take off the battery ,then restart your phone .


From Ricardo at

5/15/14 8:51 PM

hello world,

How and where can I get the most recent update for my phone?


I currently have:
android 4.2.1
Build:
Thl.w200.140111.jbv2.hd.en.com.8p64_mt6589y


Thank you, I have enjoyed my new phone alot
Thl Mobile :
Thank you for your mail .
Our factory is testing the latest firmware ,pls wait for another several days ,we will submit it on our website soon .

From Marco at

5/9/14 12:00 PM

From Gianna Kastellaki at

5/9/14 11:55 AM

From Ideal Musliu at

4/24/14 4:20 PM

Hi i bought THL W200 and I'm having problems it shuts down by itself and sometimes in my screen appear some Chinnese character with all black screen :S i did the factory reset... I AM WAITING LATEST FIRMWARE ???
Thl Mobile:
Thank you for your mail .
Our factory is testing the latest firmware and we will submit it on our website soon .

From yakir gershon at

4/22/14 3:49 AM

From daniel at

4/21/14 11:00 AM

The customs my country will not deliver the phone if the price listed is not the right price.
Are you listing the price i pay on the package?
Thl Mobile :
Thank you for your mail .
Yes ,we can print your parcel the real price value in the shipping documents .

From preet at

4/17/14 8:34 AM

From Ondrej Siman at

4/15/14 2:33 AM

From jauma at

4/14/14 10:19 AM

From Alex at

4/14/14 9:14 AM

From yakir at

4/12/14 6:06 AM

From mm8174 at

4/7/14 10:31 AM

From PHD at

4/3/14 7:51 AM

From KOSTAS at

3/31/14 1:04 AM

From rick le page at

3/30/14 4:56 AM

From ZUHAYR at

3/29/14 12:00 AM

From ZUHAYR at

3/28/14 12:48 PM

Hi, my mobile fell down and the screen is broken, how can i get it replaced or get a new one shipped to my country, which is Mauritius. thanks By the way, can i have the gorilla glass one or should i get the old version of w200 without gorilla glass cause mine is the older version.
Thl Mobile :
Thank you for your mail.
We very regret that we don't provide the parts sell at present.

From STYLIANOS at

3/26/14 2:04 PM

From João Nuno at

3/24/14 3:40 AM

good day,

I wonder if there is still much to have the sale THL W200 Black Flip Cover, I have the mobile phone in October and getting all this risado for not having coverage.
please tell me something.

thank you very much
Thl Mobile :
Thank you for your mail .
We will email you at the first time when THL W200 Black Flip Cover be available .

From Cate at

3/19/14 5:44 PM

From antonio at

3/18/14 9:47 AM

From lyle at

3/17/14 11:42 AM

THL W200 "Can't connect to camera"

Problem description:
Sometimes camera do not work on THL W200 (Sometimes both cameras and flash). Rebooting device helps temporarily. Sometimes you can see vertical noise stripes on camera window; sometimes removing and putting back cover - temporarily solves problems. Sometimes frozen green screen. factory reset did not fix problem.
Thl Mobile :
Thank you for your mail .
Please reset your device to factory mode: Setting-backup&reset -Factory Data Reset

From loris at

3/17/14 1:13 AM

please could you tell me with what you sent no. RS104611853NL

ord. 920009476
Thl Mobile :
Thank you for your mail .
Your parcel has already been sent out with the tracking number RS104611853NL ,please check here (http://www.17track.net/en/result/post.shtml?nums=RS104611853NL)
We will check with Netherland Post and release full report very soon .

From John at

3/17/14 5:35 PM

From loris at

3/14/14 3:20 AM

From robi at

3/1/14 11:13 PM

From Nilo de March at

2/28/14 11:07 AM

Hi,

THL bought a W200 on Aliexpress and can not turn off the keyboard sound. When you type a message the keyboard emits the sound of a typewriter.

Even disabling the menu the sound remains. Is there any solution for this?


Regards!


Nile March
Brazil

Thl Mobile :
Thank you for your mail .
Please reset your device to factory mode: Setting-backup&reset -Factory Data Reset
Ask Your Own Question
Customer Reviews
AWESOME! Review by

Melanie

I bought this phone off of eBay after reading loads of brilliant reviews. Living in the UK I was a little skeptical about the quality and techs of a phone that I had never got a chance to hold. It's genius! DO NOT hesitate, the W200 is everything you could want in a phone and more. Thank you THL :) (Posted on 5/25/14)

thl smartphone for cheap Review by

Walt

I am new to smart phones, worths the money. Fast, Good Battery, and 180usd... Very hard to miss this opportunity. Love THL W200. (Posted on 5/7/14)

Very good mobile Review by

Evaggelia

totally value for money! (Posted on 4/15/14)

thl smartphones that are cheap Review by

Benson

Its a great phone worth every penny I highly recommend this phone i like it better than my old phone. thl smartphones that are cheap, I will come back to buy the phone. (Posted on 4/3/14)

I have rooted the THL W200 phone Review by

Austin

I have had the phone about 3 weeks and have not had any issues. The camera and options are awesome. Also makes some cool videos with the picture in picture feature. I've added an extended battery for better battery life, because I use the phone quite heavily for browsing and navigation. I have rooted the THL W200 phone which so far has prevented me from doing any of the upgrades. (Posted on 3/28/14)

w200 with 2 colors black and white Review by

Alain

I have buy a white back case for my phone (black) the result is realy nice and my phone is the first w200 with 2 colors !! Amazing !!! (Posted on 3/22/14)

Absolute Bargain!!!!! Review by

Steve0b

UK user, after a lot of research on this phone I decided to upgrade to a sim only deal and ditch the £30 odd pound a month 2 year plan and purchase one of these outright. Have to say I'm impressed - functionality all seems good, camera ok battery life ok, (nothing to shout about but for the price i am certainly not disappointed with either) screen resolution great, built pretty well, dual sim actually a great extra to have. No problems for web browsing and handles everything I've chucked at it well. The only real test will be how it lasts over the next year or so... but for now would recommend to all..... (Posted on 3/18/14)

update THL W200 firmware Review by

James

Screen is vivid and clear. Camera is amazing, but I very much hope that update THL W200 firmware. (Posted on 3/17/14)

buy cheap thl mobile phone Review by

Francis

I spent 1-2 hrs comparison shopping for this phone. It does everything that I want and more. I'm still getting used to the features and learning what it does. if you want buy cheap thl mobile phone, here is your best choice. (Posted on 3/13/14)

excellent condition Review by

Tom

I received the phone in perfect conditions and and it was delivered on time, very fast shipping, Would happily do business with this seller again .. (Posted on 3/2/14)

screen Review by

qba

This phone is really sensitive. (Posted on 2/15/14)

I love this phone Review by

Mark

Love this phone! Arrived as expected, It's so much faster and very easy to use. The battery life is good compared to what I was used to. I think I'll be happy with this phone for a very long time. (Posted on 2/11/14)

Good Review by

Marc

It is a really good phone for the price. However, the rear camera is not good. (Posted on 2/4/14)

great phone! Review by

Boo

I own this phone for a month now, and I can say that price-quality is amazing! No cons a all, everything runs very smooth and fast, camera and processor are great, the battery is not so bad either, but THL should definitely consider making at least 2500mah :) overal freat phone! go for it! (Posted on 1/26/14)

Really great phone, and really great price. Review by

JWEG

I have literally nothing negative to say about this phone. Have been using it for 2 months now, and it is great. A very good phone for a very good price. (Posted on 1/21/14)

Best phone Review by

Burt

After reading other reviews, I decided to buy this phone, three days later I received a phone, The design is nice and screen is large and clear, it's sleek, thin profile and light weight. Best phone they offer! (Posted on 1/12/14)

I love ThL W200 Review by

Brooke

Good phone for the price at $189.99. It is so easy to use. It is a huge upgrade from my last phone and I prefer it over my wife iPhone. My younger son has the same phone as me and we can sync easily between them. (Posted on 1/8/14)

battery and cameras Review by

Alain

can I use the battery of the T5 on my W200 ?,

and the back and front camera are both 12.6 MP (Antutu ), on the phone it is 12 MP!! (Posted on 1/6/14)

I can't wait to start using it Review by

Edmund

This may be an entry level smart phone, but that doesn't make it bad. best of all the no-contract everything unlimited price, this is the perfect marriage of quality and economy. The phone is sleek, feels good, I can't wait to start using it. (Posted on 1/5/14)

ThL W200 is a decent smart phone Review by

Charlie

I get a decent smart phone that can play games, surf the web and download apps. My point being, that for what it allows you to do and the flexibility it offers with regards to your experience, it truly is worth it. The GPS even works very well as well. This is my first smart phone, and I don't think its for a Smart Phone connoisseur expecting all the hot new features, but for a budget conscious consumer it is an outstanding value. I'm going to buy a few mobile phone for my family. (Posted on 12/29/13)

great design, features and low price Review by

George

ThL W200 is a beautiful phone, it looks very elegant and the texture on the back cover its very nice. I haven't had any problems with it so far. if you're looking for a smart phone which is not very expensive, it's very reliable, features and low price. (Posted on 12/27/13)

Very satisfied Review by

Karl

Very satisfied with this phone, I ordered this phone two days after giving up on my old blackberry phone. (Posted on 12/23/13)

Perfect phone Review by

Vini

I have it already 4 months , and it does the job perfectly. No problems at all . Works perfect in Belgium on all networks i get 3G. Love the dual-sim , i can use for my work and private. Several of my colleagues buy one already and everybody is still happy. This phone does the job at a very interesting price. The day it is broken is the same day a buy a new THL.
Greetings from Belgium (Posted on 12/18/13)

I'm very satisfied with ThL W200 Review by

Dennis

This is lightweight. I like it alot and I'm happy I got it. The camera is also pretty good too. It shoots fast! When browsing web pages load quickly, battery can use one day, but I still bought another original battery as a backup. Overall, I'm very satisfied with it. (Posted on 12/9/13)

my son love ThL W200 Review by

Dennis

I bought this for my son and he loves the phone, it makes me want to buy one for my self. Over two days, I went on this site to buy a cell phone again, fast delivery, and the price is lower than the prices of other sites. If you want to buy a phone, I recommend purchase here. (Posted on 12/6/13)

The phone is absolutely amazing Review by

Blake

The phone is fast and responsive. Never had any hiccups. The picture/video quality is great. Battery time is average on par with most smart phones. The phone is very slim and lightweight. (Posted on 11/28/13)

This product was fantastic Review by

Dennis

This product was fantastic and cheap, I used the three days, without any problems, i would highly recommend this buyer to other people. (Posted on 11/21/13)

Excellent phone Review by

baconsniffer

I use this phone on the Rogers network in Canada and it works great. No problem with reception - good solid signal. Earpiece volume is very good and calls are clear. The screen is huge on this thing but I can still use it with one hand. The cameras are very good for a phone. The only negative I had was the notification LED didn't work with the factory firmware. You can find a fix on-line and now the LED lights for a missed call or message. Can't wait till they release KitKat for this thing. (Posted on 11/18/13)

Great phone of quality! Review by

Jonathan

I must say, the phone comes in a really nice packaging. Love the quality of the phone, it's worth the buy and I will definitely recommend it to my friends! (Posted on 11/14/13)

I truly enjoy my new phone Review by

Hugo

I've have many phones this is so quick and smooth to the touch, this phone has & being able to see things on a bigger screen. I truly enjoy my new phone. (Posted on 11/12/13)

great phone at good price Review by

Francis

It was everything I expected more. I searched for almost a month before i made up my mind. it is a great phone at good price. (Posted on 11/8/13)

I absolutely love this phone Review by

August

Larger screen a real plus, sharp. Speedy processor and more memory. I never have problems with apps. The camera is great with no delay from when you touch the screen until the pic is taken. I absolutely love this phone. I also bought a separate battery. (Posted on 11/6/13)

I love this phone and the price Review by

Cecil

I got two of THL W200 and there are no problems the phones work fast the battery is just ok wish it would last longer, only problem i have is the speaker is low, I passed the way he taught me to solve this problem. (Posted on 11/5/13)

cheap Review by

Kenneth

I have not been disappointed yet! Very fast great easy to use wifi and many free apps. Overall, cheap price, I'm affordable. (Posted on 11/3/13)

ThL W200 Review by

Joshua

I've had this phone for over two week now and I'm pretty impressed. Battery life is ok at best. Faster app load time, bigger screen, support flash, switching between apps are so much EASIER. My only complaint is that the phone sound is not great. Now I have solved the problem. (Posted on 10/29/13)

Excellent phone. Review by

Kashubiantyke

I bought this phone after having tried several other well-known brands and been disappointed with their value for money. This phone has exceeded all expectations in build quality, reliability and speed. My friends thought I had spent several times the amount I had paid for it. One has bought his own and several are seriously considering ThL phones as their next purchases. I shall certainly buy again from ThL. (Posted on 10/27/13)

I really like it Review by

Derek

It has a lot of features and the price is reasonable. It is not heavy and easy to work with. Good and not expensive for a smart phone. I really like it. (Posted on 10/18/13)

It is a nice phone Review by

Keith

It is a nice phone.The internet does work a little slow which can be a little frustrating, but its because it works off of 2g. Picks up my WiFi pretty good so I use that when I am at home when I want to surf the web. The camera is good. Have no problems in other areas. (Posted on 10/7/13)

It was worth the buy. Review by

Sam

phone is nice and I love the size, It was worth the buy. (Posted on 10/6/13)

This is a very good phone Review by

Jeff

This is a very good phone. Fast processor and is evident while using and lots of good features. Excellent Customer Service. Very good performance.
Camera is not that great in low light but takes excellent photos when ever there is light. (Posted on 10/3/13)

will buy again Review by

Laura

Beautiful phone works great. I bought this phone for my boyfriend and he fell in love with it. everything it said it would come with,will buy again! (Posted on 9/26/13)

THL W200 works great Review by

Jerome

was expected as I have friends who recommended it to me and is my first phone with android technology and basically buy it have dual sim Card, works great, lots of features, easy to use and easy to read. (Posted on 9/16/13)

after one week ... Review by

simeont

really worth buying , antutu 16500, battery life is acceptable, really fast, minor issue is gps sensitivity (Posted on 9/15/13)

Very cool phone Review by

Rose

I bought this as a surprise gift for my husband. he told me I brought him into the 21st century with style. He is still discovering the many features of the phone and it is his new best friend. The screen is amazing but also its get hot quickly. The battery last less than a day so his need to deactivate some features to save power. (Posted on 9/13/13)

It is a awesome phone Review by

Nathaniel

I got the black one and ordered this for my girlfriend, Fast Transaction indeed! Got it as fast as lightning! now I am jealous because this one is so beautiful :) It came with the latest firmwire upgrades which was really nice. I recommend white one to everyone ! Hope to deal with you again next time! More power. (Posted on 9/4/13)

Amazing ! Review by

Alain

Fantastic phone ! Fast, beautifull screen! and very good camera! it is not necessary to give more money to have a great phone ! this is the best phone for this price!! (Posted on 8/23/13)

i liked very much! Review by

Reed

I love this phone very much, and it is very good to be used. easy to handle most of all the features are superb. I liked thl w200 case. The shipping is very fast, and i will recommend others to buy this phone. (Posted on 8/21/13)

THL W200 review Review by

Kenny

We bought this phone for our Grandson so we were skeptical. It arrived today and we are thrilled with it. It was exactly what they advertised, factory unlocked (Still sealed in the box), international version. It came UPS Air, next day delivery (Free). this vendor is great and the product is great. Price was nice as well... (Posted on 8/19/13)

Best Review by

R11

BEst price+ best design+ best quayti! I recommend! (Posted on 8/18/13)

I love it. Review by

Jamie

Great Product. Excellent cell phone. Nice Hostel quality. The battery charge is low. Android is versatile and fast. lightweight. I recommend. (Posted on 8/5/13)

thl w200 Review by

junaid

good day ! i want to ask that why thl w200 has not back light behind the softkeys? is there any solution of it? (Posted on 8/2/13)

Phone is great overall. Review by

Peter

I love this beautiful cellphone, very light, modern and fast. It was easy to go to settings and change these. Phone has all standard features. Browsing is fast and is able to find and connect to wifi fast. I used for sometime and I could not find anything wrong. I recomend a lot that the people buy this cellphone. (Posted on 7/31/13)