Details
Good News: THL T100S Support Free Shipping, and We will send Flip Cover and Screen Protector as a gift.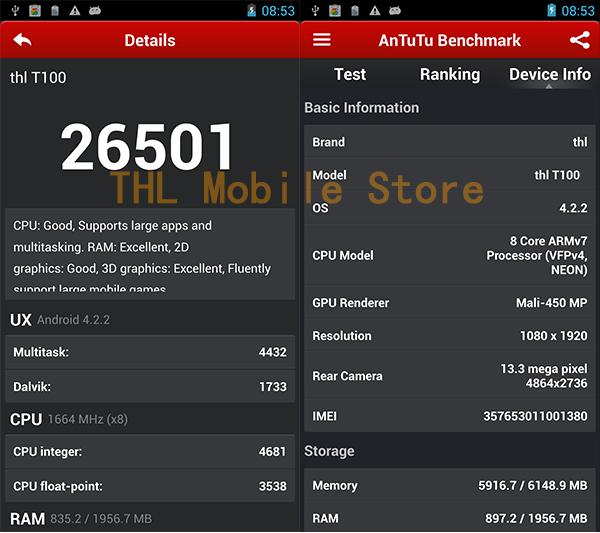 ThL T11 Smartphone use MTK6592, Cortex-A7 Octa core,1.7GHz, 2G RAM + 16G ROM with 5.0 inch 1280 x 720 screen, Android 4.2 OS, promises quite a fast operation speed is quite amazing and impressive. 5.0MP front camera for convenient self-capturing, 8.0MP back camera for you to record every single moment clearly; 3G, GPS, WiFi, WiFi direct, hotspot, etc all available to make this phone the most valuable choice buy THL T11.
MTK6592 1.7GHz Octa Core
Latest Octa Core CPU makes you finish multitasking in a moment thus making it possible to finish your tasks in half time. The high speed can bring you a new experience of high-speed entertainment.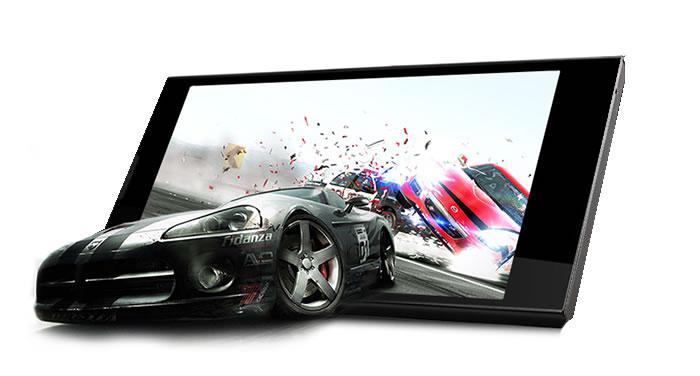 5.0 inch Corning Gorilla Glass3 Screen
5.0 inch Corning Gorilla Glass3 Screen can show you real and fresh color. 178 degree perspective can expand your horizon.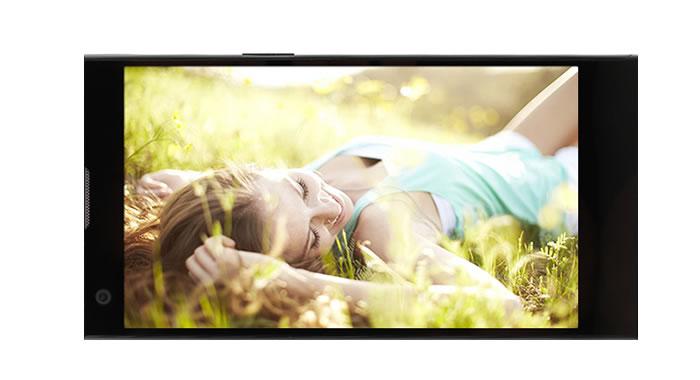 5MP + 8MP Dual HD camera
500W Front camera can draw you out of fuzzy images and enjoy your happy life with your friends by taking beautiful photos. The front camera can bring you a free video call with your lover. Besides that, you can take photos of your beautiful moments whenever you want with a 800W back camera.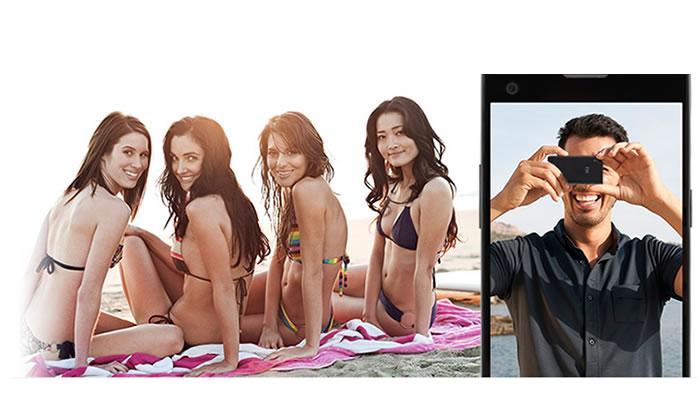 Lighter and thinner, a larger battery capacity
It carried a lighter and thinner battery, capacity is 2300 mAh, than the previous generation cell phone THL T11 increased by 35%. Here quick charge function at the same time, compared with the same capacity battery charging time saving of 25%.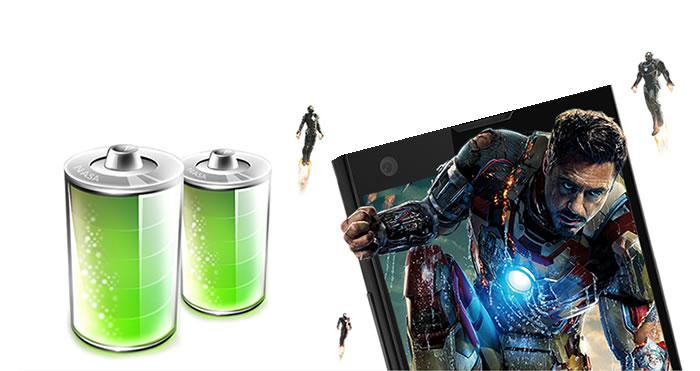 Android 4.2.2 OS
You can experience a fluent life with the latest Android 4.2.2 OS on THL T11. No matter you use the phone for calls or for enterainment, you can experience a fluent life and enjoy your life and work.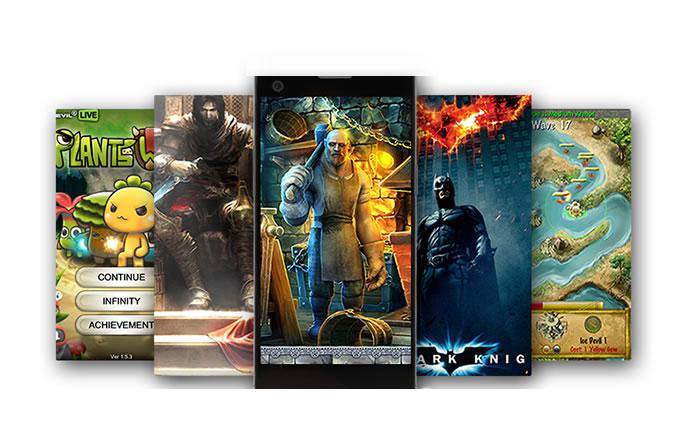 Appearance difference betwwen ThL T100S and T11: the metal strap at the top and bottom of ThL T100S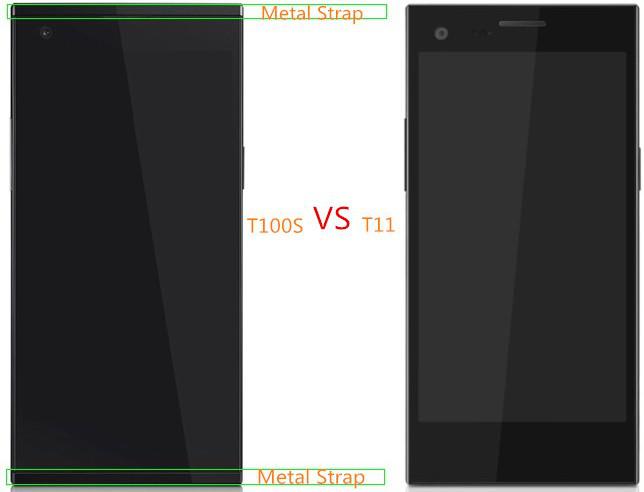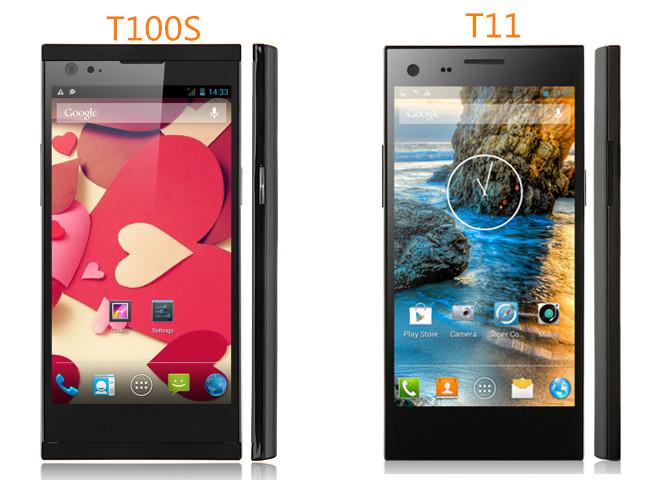 ThL T11 Smartphone Highlight:
- 5.0 inch Corning Gorilla Glass3, 1280 x 720 pixel display
- Support 3G network: GSM 850/900/1800/1900MHz WCDMA 850/1900/2100MHz
- MTK6592, Cortex-A7 Octa core,1.7GHz
- 8MP back camera + 5MP front camera
- 2GB RAM + 16GB ROM
- Android 4.2

ThL T11 Smartphone Basic Parameter Information
Model: ThL T11
Band: 2G: GSM 850/900/1800/1900MHz
         3G: WCDMA 850/1900/2100MHz
Sim Card: Dual SIM Card Dual Standby(one micro-sim card)
Service Provide: Unlocked
Color: Black
Shell Material: Plastic
OS: Android 4.2.2
CPU: MTK6592, Cortex A7 octa core, 1.7GHz
GPU: Mali-450 MP4
ROM: 16GB
RAM: 2GB
Display Size: 5.0 Inch
Type: IPS, capacitive touch screen, Corning III gorilla glass
Resolution: 1280 x 720 pixels
Screen Color: 16000K Colors
Card Extend: Support TF card up to 32GB extended
Camera/Picture Resolution: Dual Cameras, 5.0MP front camera, 8.0MP back camera with flashlight and auto focus

ThL T11 Smartphone Basic Function
Ringtones Type: Polyphonic/MP3
Audio File Format: MP3/WAV/AMR/AWB
Video File Format: 3GP/MPEG4
Image File Format: JPEG/BMP/GIF/PNG/GIF
E-book Format: TXT/CHM/DOC/HTML
FM Radio: Yes, earphone needed
Earphone Port: 3.5mm
Data Transfer & Connectivity
Data transfer: USB/Bluetooth
Mobile internet: WAP/WiFi
Phonebook: 500
Message: SMS/MMS
Input: Handwrite/Keypad
TV: No
GPS: Yes, built in
JAVA: No
WIFI: Yes, 802.11 b/g/n
Bluetooth: Yes
Gravity Sensor: Yes
Multi-Touch: Yes, 5 point touch
Standby Time: About 2~3 days
Language: English, Bahasa Indonesia, Bahasa Mealyu, Cestina,  Deutsch,Espanol, Filipino, Francais, Khmer, Italiano, Magyar, Nederalands, Portuguese, Romana,Vietnamese, Turkish, Greek, Russian, Hebrew, Arabic, Thai, Korean,Simplified/Traditional Chinese
Other Feature: 3G, WIFI, GPS, FM, Bluetooth, Ebook, Email, Messaging, wallpapers,calendar, calculator, clock, camera, tethering & portable hotspot, NFC, OTG, Play Store, etc

ThL T11 Accessories:
1 x 2750mAh Battery
1 x 3.5mm Earphone
1 x USB Cable
1 x Charger
1 x User Manual
2 x  NFC
1 x Screen Protector
1 x Protective Case

ThL T11 size: 144.2 x 70.4 x 8.8mm/5.67 x 2.77 x 0.35 inch
ThL T11 Weight(Including battery): 146g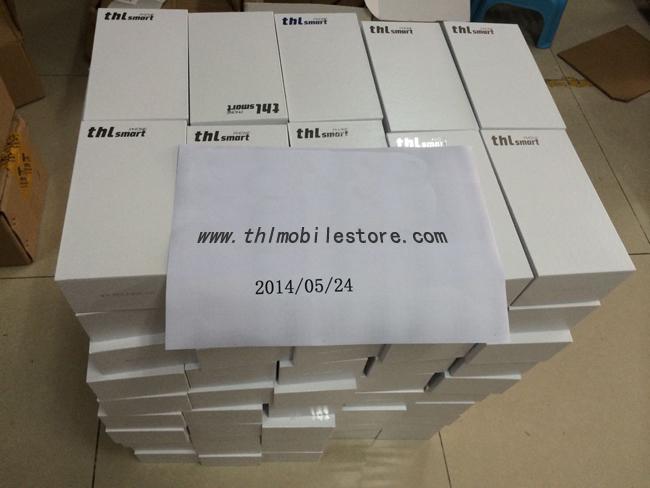 Note: Please remove the Plastic Strips on the battery before using!
You may also be interested in the following product(s)
Questions on ThL T11 Smartphone MTK6592 2GB 16GB 5.0 Inch FHD Gorilla Glass 8MP camera Black
Sort by

From stephen s at

10/22/14 3:27 AM

hello world my THL T11's GPS doesn't work properly how can you configure, fix the issue. I have seen on many forums that this is a common problem with this model?
THL Mobile
Thank you for your mail.
You can try this method:
Click Settings - location information - information switch open position - will pop up a window of consent record location information - Click consent. When entering into the positioning web maps or software will pop up a "know your location information" window. Click to share location information.

From David Dario at

10/22/14 5:02 PM

I bought my phone a few months ago and the Wi-fi is not working, when I try to turn on the wi-fi It keeps stocked in Turning Wi-Fi On
THL Mobile
Thank you for your mail.
The phone can not connect WiFi, you can try this method:
1, open WIFI,
2, click the WIFI access point name you want to connect.
3, then enter the password input method to hide what you will find "Show password" and "Show advanced options."
4, check - Show Advanced Options.
5, click the drop-down will appear "IP setting."
6, the options in the DHCP changed - static.
7, later changed to static, fill in the IP address, gateway

From Andrea at

10/20/14 4:26 AM

From Dima at

10/20/14 4:06 AM

From Paulo at

10/18/14 2:51 PM

From Gustavo at

10/17/14 11:13 AM

From Chavo del 8 at

10/15/14 2:11 PM

I received a messeage 2 days ago, saying that t11 will get kk in 5 days, Why you hace not posted in the webpage??? Is it true???
THL Mobile
Thank you for your mail.
THL official no release of the Android 4.4 Kitkat firmware, You see the firmware may be customized.

From Jakub at

10/15/14 10:22 AM

From Chavo del 8 at

10/13/14 3:14 PM

From Cosmin at

10/10/14 8:59 PM

From Cosmin at

10/9/14 5:56 AM

From Cosmin at

10/9/14 1:26 AM

From neri at

10/7/14 11:09 PM

From Baila at

10/3/14 6:47 PM

From Matteo at

10/1/14 8:15 AM

From Дима at

9/28/14 12:17 PM

From Cosmin at

9/21/14 12:52 PM

From davegase at

9/21/14 11:29 AM

Thank you for your reply to my original question!
i already know i can buy from pompmall as i recently purchased the thl t5s.
i am very happy with it,so i came back to your website to compare your other phones and prices.
as you have stopped showing prices it makes it much more difficult to make a comparison!
if i go to pompmall they dont show the complete range in one place like you do on your site.
this means you may loose potential sales !!
until you stopped showing prices i could not fault your website,it was excellent.but now without prices i don't feel i could recommend your site to friends and colleagues.
however, i would recommend your phones!

So why have you stopped showing prices?
THL Mobile
Thank you for your mail.
Thanks for your advice.

From davegase at

9/20/14 12:38 PM

From alex at

9/20/14 12:35 AM

From Ben C at

9/18/14 2:53 PM

may i know the cost for one piece, shiping cost to Nigeria, means of payment?
THL Mobile
Thank you for your mail.
The shipping cost to Nigeria is 11.0USD by Airmail,
We support Paypal and Wire Transfer. You can use your Credit Card through Paypal / credit card /wire transfer.

From jason at

8/31/14 2:28 PM

Hi.. So i have 3 Questions?

1. How LOUD is your thl t100s phone speaker? and QUALITY?

2. Does your Gps Work Great? Cause iv tryd out elephone p6i Damn Gps is messed up So i just want to know how this device is working? im saving up and plan to get one here in Namibia... the guy say it will take about 3 weeks time for them to get it but i want to know Before i order one ???

3. Are you guys Ever going to Update Your Firmware on this Device? android 4.4? or at lease android 4.3?

THL Mobile
Thank you for your mail.
THL T100S mobile phone speaker is of good quality,
THL T100S phone GPS is good,
THL T100S phone come with Android 4.2, when we got the Android 4.4 latest firmware, we will update on our website.

From Darío at

8/28/14 7:18 PM

I have just purchased the phone through your site, but redirected to pompmall.com. Is it OK ?
I should need the phone shipped with charger, Australian standard. Are you able to provide this?
Best regards
Darío

THL Mobile
Thank you for your mail.
Yes, You can buy on the pompmall.com website,
We will send the suitable plug according to your country.

From Vagelis Minas at

8/27/14 7:02 AM

My brother has this phone for about a month. The camera is amazing!!! Maybe it's sounds weird, but compared to my Sony Z1, surprisingly takes better photos.

I have a question. How this happens?
The camera sensor is by Sony? And if not, what sensor is used?

i'm waiting with interesting

Thank you!
THL Mobile
Thank you for your mail.
The camera sensor is not by Sony.

From Donis at

8/21/14 12:49 AM

while installing internet preferences phone asks for pin "please input PIN". Tried to enter 0000 with no luck. What is default PIN then?
THL Mobile
Thank you for your mail.
PIN code is 1234, If you enter the wrong, please do not try, the phone will be locked.

From strahinja at

8/20/14 10:14 AM

i want to buy t11.from wich site is best for me to buy it because when i click buy it here he redirect me to another site.and i am from serbia can u lower price for customs.
THL Mobile
Thank you for your mail.
We will print your package value under 50USD, but we are not sure about your local customs.

From winar kotjo at

8/17/14 9:01 PM

From Stelios Bigdelis at

8/9/14 2:40 PM

Hi.
I want to buy THL T11s.
Is possible free shipping to Greece and how many days must waiting?
Also is it possible to send the item as gift or low price for no taxes?

Thank you.
THL Mobile
Thank you for your mail.
We support free shipping via Registered Air Mail without the tracking number 15-25 working days around to arrive at you,
We are not sure about your local customs, but we can help you reduce and avoid import taxes by declaring prices low, declaring the contents as "electronic accessories" or other items and shipping in simple packaging.

From Gracious at

8/8/14 9:42 PM

Hi there, I woul like to know how much is shipping to Colombia and how long does it take for me to receive it aprox.?

Thanks!
THL Mobile
Thank you for your mail.
The shipping cost to Colombia is $11.0 via Singapore post with the tracking number 10-25 working days around to arrive at you.

From Matias Gonzalez at

8/6/14 11:52 AM

From alex at

8/4/14 3:47 AM

From youzney at

8/2/14 6:51 AM

From Matias Gonzalez at

8/1/14 6:23 PM

From Matias Gonzalez at

8/1/14 6:22 PM

Hi, doesn't have free shipping to this product to New York? Once I get my phone, how can I contact the after-sale customers service?
THL Mobile
Thank you for your mail.
We support free shipping to New York,
here after-sale customers service: http://www.thlmobilestore.com/contacts/

From Matias Gonzalez at

7/31/14 1:59 PM

Hi, I want to know about the warranty how is that? Before send the product can you check that the phone works 100% perfect and has no problems? Which shipping method do you offer and how long it will take to arrive to New York?
Thanks!!
THL Mobile
Thank you for your mail.
We will have fully test before we send, all our Android Device come with 12 months warranty, If any problems ,please contact our after-sale customers service any time,
The shipping cost to New York is $11.60 via Singapore post with the tracking number 10-25 working days around to arrive at you.

From Matias Gonzalez at

7/31/14 1:03 PM

From Ahmad at

7/31/14 10:10 AM

Good evening
How much it cost to ship to Palestine
Is it possible to contract with you to be the exclusive agent for your THL Mobile in Palestine


THL Mobile
Thank you for your mail.
The shipping cost to Palestine is 11.60USD by Airmail,
please tell us the phone model and number you need, we send you quotes.

From Tareq at

7/31/14 9:48 AM

هل من الممكن الشحن الى السودان- الخرطوم؟
وكم تكلفة الشحن؟
وكم المدة التي يستغرقها التلفون للوصول ؟
وما هي التطبيقات التي تأتي مثبتة مع الهاتف؟
وهل يأتي تطبيق Google play مثبت أم لا ؟.
THL Mobile
Thank you for your mail.
We support shipping to Sudan, The shipping cost to Sudan is $11.60 via Singapore post with the tracking number 10-25 working days around to arrive at you, ThL T11 is pre-installed with Google Play Store.

From Matias Gonzalez at

7/30/14 11:45 AM

From harsh at

7/30/14 2:03 AM

whether black available now? what will be the total cost in Indian Currency including shipment?
Thl Mobile :
Thank you for your mail .
ThL T11 Smartphone black version is in stock and ready to send now .
The shipping cost is $11 via Singapore post and the total is $224.59

From Matias Gonzalez at

7/29/14 8:50 AM

From mrfrakk at

7/29/14 8:14 AM

From Bullet at

7/27/14 4:40 AM

From youness at

7/27/14 10:08 PM

From ks at

7/26/14 3:10 AM

hi, is the Accessories T11 same as T100s? Is it able postage to malaysia? able to native 3g video call?

thanks
THL Mobile
Thank you for your mail.
Yes, the Accessories T11 same as T100s,
The shipping cost to Malaysia is 11.60USD by Airmail,
ThL T11 support 3G video call.

From Chavo del 8 at

7/25/14 1:37 PM

Please release the update (kit-kat) and solve all the bugs.

Is has being so long since you guys said you were going to release it soon.
Thl Mobile :
Thank you for your mail .
Our factory is testing the latest Android 4.4 firmware , if any news ,we will submit it on our website soon .


From mehdi at

7/25/14 1:19 AM

From Tamer at

7/24/14 3:01 PM

Dear Sir,
First thanks for your support; i have received my THL t11 phone today
but i received breakage with Protective case not Flip Cover, now i want to buy one but i cannot find THL T11 Flip Cover, do THL T100S Flip Cover can be suitable or what do you advance?
Thanks
THL Mobile
Thank you for your mail.
THL T100S Flip Cover suitable for thl t11.

From Jim at

7/24/14 10:56 AM

I have a problem with my sim card slot 1. I tried other sim cards in the same slot and i had the same problem. Sometimes i have signal and sometimes not. Should i make any new setting? Is there any firmware upgrade?
THL Mobile
Thank you for your mail.
THL T11 official firmware: http://pan.baidu.com/s/1jGHYpX8

From subomi at

7/23/14 5:09 AM

From felipe at

7/22/14 4:22 PM

Tengo 2 meses con este equipo y solo le falta un pequeño detalle para ser excelente y eso es KIT-KAT, por favor alguna fecha para la actualizacion de android, sin serlo me siento obsoleto con mi super equipo. una fecha aproximada
GRACIAS
THL Mobile
Thank you for your mail.
THL official has not released the T11 Android 4.4 kitkat firmware, if released, we will be the first time to upload to the site.

From Amr ehab at

7/22/14 5:54 AM

From Amr ehab at

7/22/14 5:50 AM

From جوجي at

7/20/14 5:00 AM

From ali at

7/19/14 4:34 PM

You must update thl t11 android to 4.4 kit kat. If you want Competition with other Brands like samsung,htc,sony.....you can the best. I belive you
THL Mobile
Thank you for your mail.
Yes, I very much hope that THL official release Android 4.4 firmware,
When we got the Android 4.4 latest firmware update,we will release on our website.

From omer_al_joboory at

7/19/14 7:05 PM

From john at

7/17/14 11:29 AM

hi i m from greece how can i order THL T11 WHITE with dhl , to come as soon as possible? is it coming with a plastic case and screen protector?
THL Mobile
Thank you for your mail.
THL T11 phone is in stock and we support shipping by DHL,
THL T11 phone come with a plastic case and screen protector.

From Uwe at

7/16/14 9:44 AM

From Ferrod at

7/13/14 3:29 PM

From Dimitris at

7/13/14 11:49 PM
Ask Your Own Question
Customer Reviews
Worth the Price Review by

T_eleven

Have the Phone since 2 days and it's fine for the price! Good and bright display, fast Performance. (Posted on 1/10/15)

Perfecta relacion calidad precio. Review by

eldelcau

Un movil excelente a un precio mejor. Su rendimiento es insuperable. Su pantalla muestra todo con una nitidez casi perfecta. No hace falta que sea fHD siendo HD va de sobra.

La relacion rendimiento/bateria es formidable , me ha sorprendido.

Recomendable 100%


Cons:

Hace falta KitKat 4.4 (Posted on 8/28/14)

Excellent Review by

Rasim

Fast shiping and delivery..thank you for your amazing interest. Also this phone is really really great. Much love with my best regards. (Posted on 7/21/14)

Best phone for its price (June 2014) Review by

Fiqih Trihanda

It greatest phone for its value
What makes this phone great is its price

Pros:
It's PRICE
Nice CPU and GPU (not the greatest but still great)
Nice battery size, 2750mah
Smooth plastic back cover and hard cover
Gorilla glass 3 + 720p display is great
OTG works, haven't tried NFC yet

Cons:
Still no android 4.4 kitkat
Camera 8 mp is ok (13mp is its interpolation)
GPS sometimes can go 3 meters accuracy sometimes 100 meters
Wifi signal if you go where other signal still have low signal, this device is have it on low, medium, even no signal at all. Pretty unstable if you go near wifi signal ends

Conclusion:
Recommended for you to buy it if you want to buy phone for greatest value of it's price

Note:
Asphalt 8 high setting smooth :) no lags
Dungeon Hunter 4 high setting still a bit lag when changing armor in inventory and sometimes when go through another part of cave, still nice though
Antutu X score 25000+
Nenamark 2 score 49+ fps
Geekbench 3, single core 440+ (low on single), multi core score 2340+ (pretty nice)
I haven't root this phone yet, I still need the 12 months warranty just in case
I bought this phone for 229$ (exclude shipping payment, taxes, insurance) and few days later its price drop to 219$, meh I should buy this later not earlier. Who knows?
Customs in my country is pretty slow, it takes a week to move from "held at customsbdestination" to received at trade exchange office (Posted on 7/9/14)

THL T11 - Great Phone, only weakness is WiFi Review by

Gordy

Everything about this phone is quality - screen sharp and clear, sound is loud and crisp and it has a gorilla glass screen which makes it durable. Battery life is excellent as long as you use the charger that comes with the phone. Other chargers give much shorter battery life. My phone has poor WiFi reception compared to my other Chinese smartphone I bought to test before I bought this one - ZLR F9006. This is the only negative point about the phone - otherwise it would have been five stars. Hopefully this will be fixed with the Android 4.4 upgrade that THL are supposed to be working on. If they do fix it and upgrade to 4.4 this will be the best value phone available worldwide. (Posted on 6/29/14)

trustworthy seller Review by

Eddy

I'm here on May 5 bought 10 THL T11, May 9 received my cell phone, shipped quickly, and I chose free shipping, no tracking number, I was very worried, now I feel I made a wise decision, trustworthy seller, next time I will buy here. (Posted on 5/9/14)

Best mobile phones under Rs 15000 Review by

Bruce

One of my friend recommend me to buy this thl t11. It is a brand new unlock phone. It looks strong and touch screen is very good. I am satisfied with this t11 phone and I will use for long time. I would recommend this phone for low budget but you will get very good quality phone. (Posted on 5/6/14)

Best cell phone Review by

Joseph

I have only had THL T11 phone for two weeks but i am extremely happy. The processor is very fast, especially on wifi. The screen is crystal clear, My phone now has no lag when switching between apps or screens by just changing a few settings. I highly recommend this phone!!! Best cell phone! (Posted on 5/4/14)

buy cheap thl android phones online Review by

Robert

Been about 17-18 days since i got the phone. but so far the picture quality is stellar, it's fast (incredibly so) and even the sound quality is great! The cameras are great, very sharp and clear! I would recommend my friends to buy cheap thl android phones online. (Posted on 5/2/14)

THL T11 is amazing Review by

Larrymore

This product is great! keeps my phone safe, perfect size, big but not too big, Google navigation and google maps and google now are my favorite apps. Along with Google music with all access, I like the phone and all the features. (Posted on 4/29/14)

Cheap smart thl cell phones Review by

Bruce

Great screen size
Great battery life
Great performance
Cheap smart thl cell phones
And most importantly expandable memory (Posted on 4/27/14)

Cheap smart thl cell phones Review by

Burt

Cheap smart thl cell phones, This phone has so many cool features to make your life easier. I absolutely love this phone and would trade it for anything! (Posted on 4/22/14)

cheap thl mobile smart phones Review by

Tom

Simply put, this is an amazing and beautiful phone. I replaced my older S3 and was instantly impressed. Every feature of the phone seems to be well thought out and designed. Button placement is perfect and phone seems very well constructed. cheap thl mobile smart phones, I like the product a lot. (Posted on 4/17/14)

THL T11 on Russian language Review by

Vladimir

There are my first russian review of T11smatrphone on youtube.
Great and goodloocking smartphone. (Posted on 4/15/14)

Latest thl smartphone in market Review by

Elliot

Latest thl smartphone in market. Easy to put on. Looks great and so far so good. Does not have a lot of heft to it like some of the other cases. (Posted on 4/15/14)

thl smartphone cheap price Review by

Sam

Bought this through thlmobilestore website as the price was better and free shipping. This is my first ever smartphone, so I don't have much to compare it to, but I absolutely LOVE this phone. It's fast. Like super fast. This is a great phone with features that I still have not discovered! I recommend it to anyone that wants a high tech Android phone.
(Posted on 4/11/14)