Details
Good News: THL T100S Support Free Shipping, and We will send Flip Cover and Screen Protector as a gift.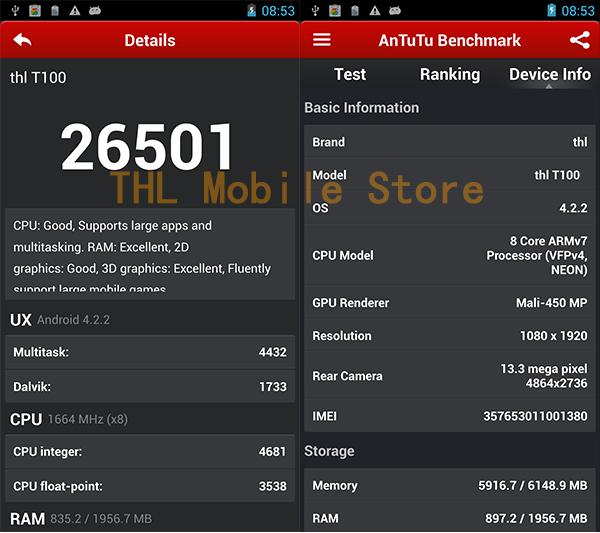 THL T200 Smartphone use MTK6592W, Cortex-A7 Octa core,1.7GHz, 2G RAM + 32G ROM with 6 inch 1920 x 1080 screen, Android 4.2 OS, promises quite a fast operation speed is quite amazing and impressive. 8.0MP front camera for convenient self-capturing, 13.0MP back camera for you to record every single moment clearly; 3G, GPS, WiFi, WiFi direct, hotspot, etc all available to make this phone the most valuable choice.
| | |
| --- | --- |
| F2.0 large aperture and a five-piece high-precision glass filters, significantly enhance the amount of light entering the lens by 50%, the overall picture quality than previous products increased by 30% with the top-level configuration allows you to precisely focusing. | |
| | 6.0 inches large screen, vision becomes broader; 1920x1080 Full HD screen resolution, large field of vision in bringing on the basis of clearly found large and different exciting vision. Equipped with the third generation of Corning Gorilla Glass, drop resistance with superior scratch performance. |
| THL T200 equipped with the latest operating system, redesigned more than 300 commonly used icons, adding more humane business functions, such as security center, intelligent notification management, meeting memos, work more convenient and more efficient want to have a multi-efficient. | |
| | Synchronized fashion, NFC near field communication technology, most IN Hall IC, gyroscope, OTG, such as fever holster windows feature set in one, perfect fit your application needs deeper inner life more satisfaction, work more easy; while large-polymer battery with 2500mAh, 321 hours long standby time for the dual-network life lasting life. |
| In order to bring more comfortable, the grip of extraordinary experience, at the appearance, texture, border line, back button layout etc. Each can touch place, we have devoted efforts, design. Aesthetic appearance design of the atmosphere, seiko quality, just to highlight your unique temperament. | |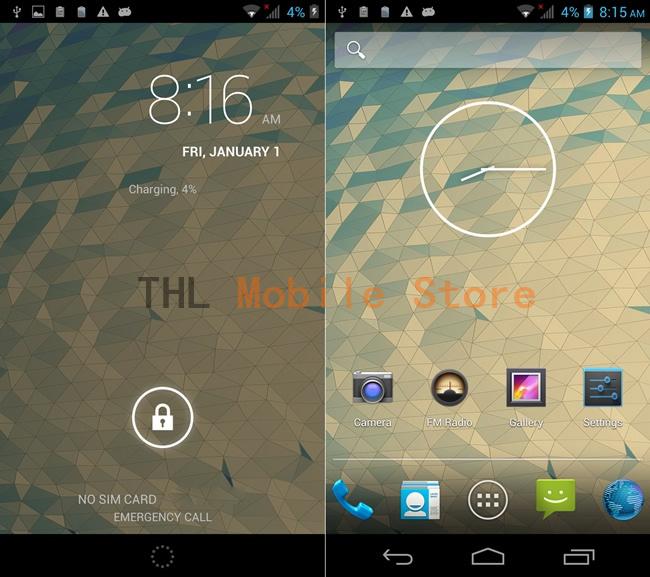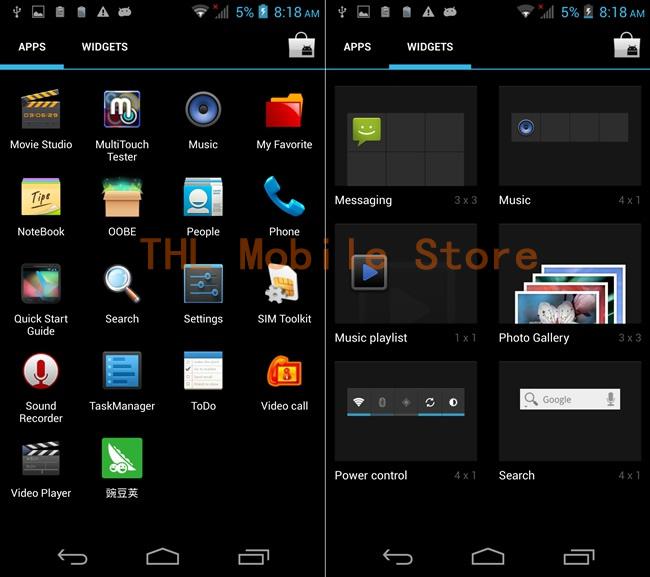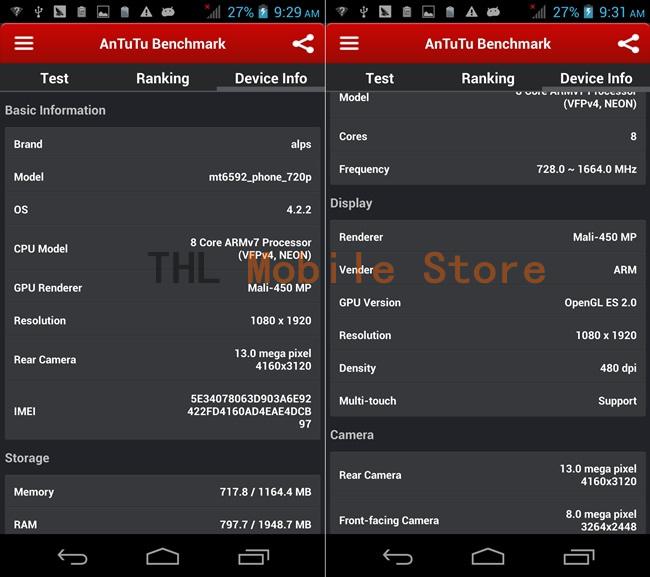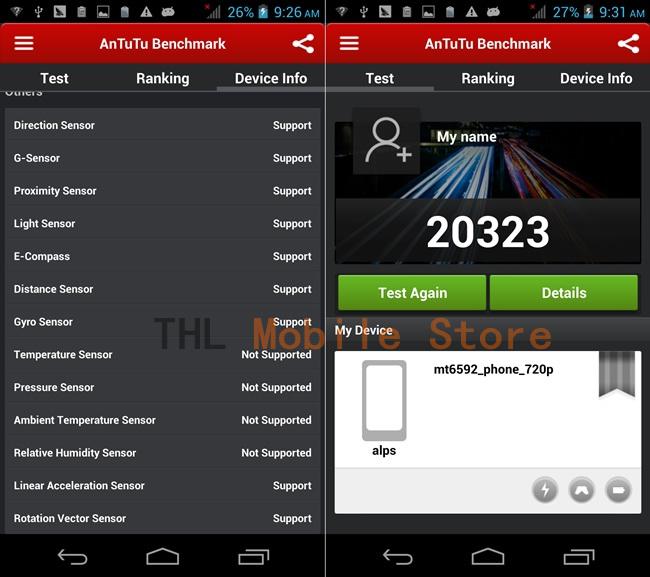 THL T200 Smartphone will only work with GSM + WCDMA network
(2)Compatible 3G networks: WCDMA 850/2100MHz
(3)Compatible 2G networks: GSM 850/900/1800/1900MHz
THL T200 Smartphone is unlocked for worldwide use, make sure your local area network is compatible with this phone, you can click here( http://maps.mobileworldlive.com/ ) to see the frequency for your country, please confirm these frequencies with your network operator or providers before buying this phone.
THL T200 Smartphone Highlight:
- 6 inch Corning Gorilla Glass3, 1920 x 1080 pixel display
- Support 3G network: GSM 850/900/1800/1900MHz WCDMA 850/2100MHz
- MTK6592W, Cortex-A7 Octa core,1.7GHz
- 13MP back camera + 8MP front camera
- 2GB RAM + 32GB ROM
- Android 4.2

THL T200 Smartphone Basic Parameter Information
Model: THL T200
OS: Android 4.2
CPU: MTK6592W, Cortex-A7 Octa core, 1.7GHz
GPU: Mali-450
ROM: 32GB
RAM: 2GB
Band: 2G: GSM 850/900/1800/1900MHz
          3G: WCDMA 850/2100MHz
Sim Card: Dual SIM Card Dual Standby(one micro-sim card)
Service Provide: Unlocked
Display Size: 6 Inch
Type: Corning Gorilla Glass3
Resolution: 1920 x 1080 pixels, 441 PPI
HSUPA Support 5.76 Mbps
HSDPA Support 7.2 Mbps/42Mbps
Screen Color: 16000K Colors
Card Extend: Support TF card up to 32GB extended
Camera/Picture Resolution: Dual Cameras, front camera 8.0MP Sony IMX111, back camera 13.0MP Sony IMX135 with flashlight and auto focus, support 1080P video record

THL T200 Smartphone Basic Function
Input: Handwrite/Keypad
WIFI: Yes, 802.11 b/g/n
Bluetooth: Bluetooth 4.0
Gravity Sensor: Yes
Multi-Touch: Yes, 5 point touch
Ringtones Type: Polyphonic/MP3
Audio File Format: MP3/WAV/AMR/AWB
Video File Format: 3GP/MPEG4
Image File Format: JPEG/BMP/GIF/PNG/GIF
E-book Format: TXT/CHM/DOC/HTML
FM Radio: Yes, earphone needed
Earphone Port: 3.5mm
Data transfer: USB/Bluetooth
Mobile internet: WAP/WIFI
Phonebook: 1000
Message: SMS/MMS
Dimensions: 160.8*84*9.0mm
GPS: Yes, built in, also support A-GPS With EPO assistance to speed up postioning
Language: English, Bahasa Indonesia, Bahasa Melayu, Catala, Cestina, Dansk, Deutsch, Espanol, Filipino, French, Hrvatski, Zulu, Italiano, Kiswahili, Latviesu, Lietuviu, Magyar, Nederlands, Norsk, Polish, Portuguese, Romana, Rumantsch, Slovencina, Suomi, Svenska, Vietnamese, Turkish, Greek, Bulgarian, Russian, Serbian, Ukrainian, Hebrew, Arabic, Persian, Hindi, Thai, Korean, Japanese, Simplified/Traditional Chinese
Other Feature: NFC, OTG,OGS, 3G, WIFI, GPS, FM, Bluetooth, Ebook, Email, Play Store,Messaging, wallpapers, calendar, calculator, clock,camera, tethering & portable hotspot, etc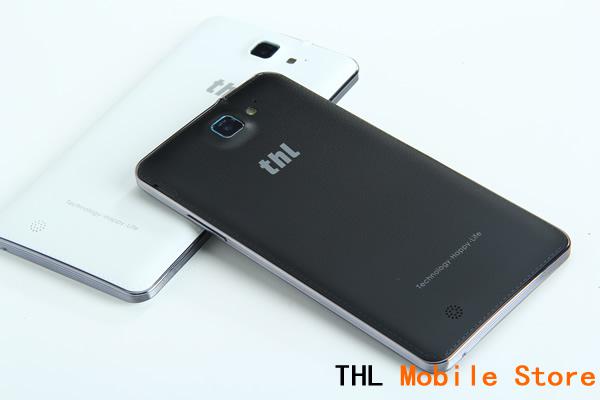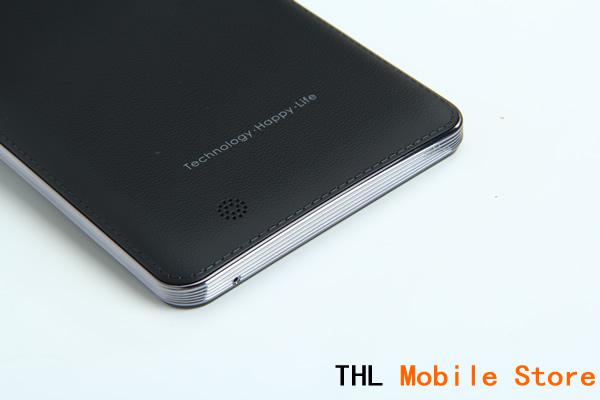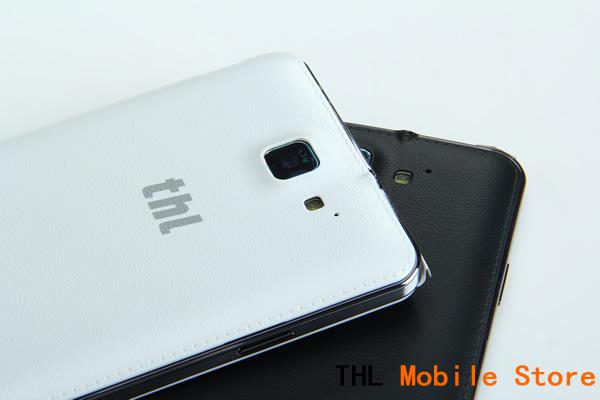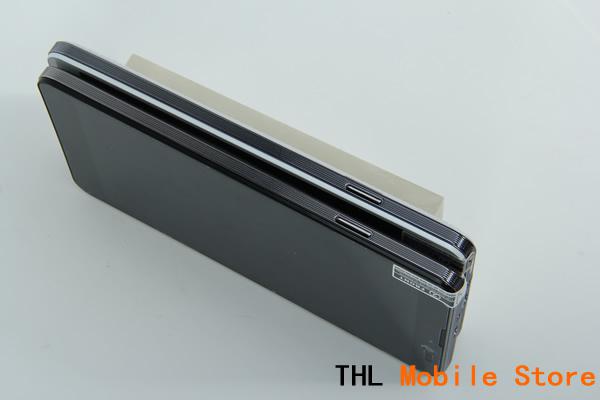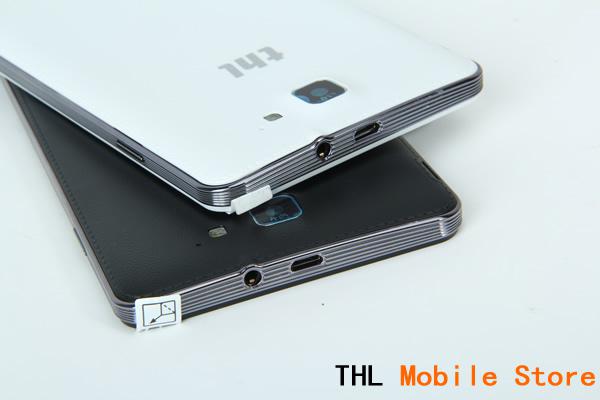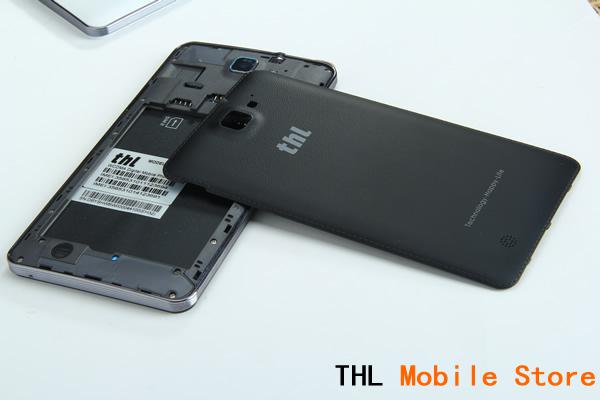 THL T200 Package
Size: 180 x 100 x 60mm/7.08 x 3.73 x 2.36 inch
Weight: 436g
THL T200 Accessories:
1 x 2500mAh Battery
1 x 3.5mm Earphone
1 x USB Cable
1 x Charger
1 x Screen Protector
1 x English User Manual
Note: Please remove the Plastic Strips on the battery before using!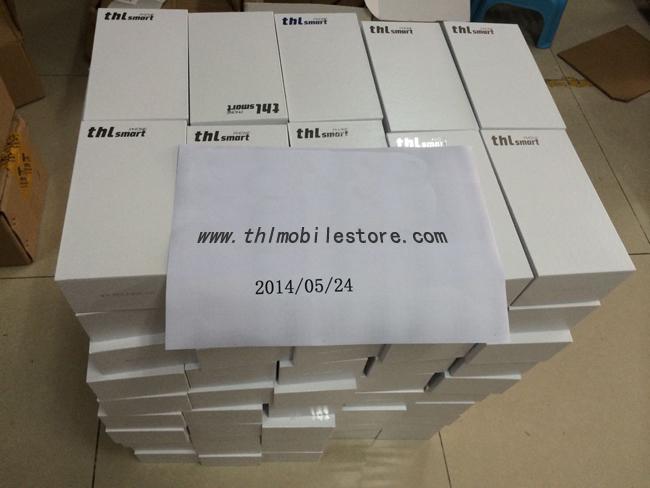 You may also be interested in the following product(s)
Questions on THL T200 SmartPhone Android 4.2 MTK6592W Octa Core 6 inch Corning Gorilla Glass3 2GB 32GB
Sort by

From greece at

10/28/14 2:34 PM

hello world...all good with my thl t200 but today my front camera is not working..and the flip camera button is missing when i am trying to take a photo..what happened??
THL Mobile
Thank you for your mail.
Open the System Settings, open the application, find the camera program, clear the data, and then restart.

From sam at

10/27/14 2:04 AM

From Ben at

10/24/14 9:10 PM

Bought a THL T200 in China but it does not support google play store and cannot install any google application. How can i install google play store.

Please explain how to do it.
THL Mobile
Thank you for your mail.
First install "AppSearch", which is not a Google searcher. Through this app, you can install Google Play and others applications, as Whats app.

From oscar at

10/19/14 3:21 PM

Hola, buenas tardes, les escribo en esta oportunidad para solicitar me envíen a mi correo electrónico el manual completo del telf. THL T200c, ya que intento colocar la hora al formato de 12 horas en la pantalla principal y no puedo adicionalmente quiero eliminar hojas vacías sin aplicaciones y no sé cómo, agradecería mucho me ayudara enviándome el manual.
THL Mobile
Thank you for your mail.
THL Mobile Phone User Manual: http://www.thlmobilestore.com/news/thl-mobile-phone-user-manual/

From Valner at

10/19/14 10:57 AM

From Valner at

10/14/14 11:55 AM

I still have problem I update firmware and restore phone on factory settings. But I still can't work on phone nothing screen freeze and turn off and now I can't do nothing.
THL Mobile
Thank you for your mail.
You install the software too much, resulting in insufficient memory.

From Neil Patel at

10/5/14 12:09 PM

Hi, i purchased a THL T200 earlier on this year around May-June time and my phone has been working perfectly fine till today, my screen goes all fuzzy and the screen goes blanc, is there anything you can do about it? can you fix it or refund? or replace it?

Please Reply ASAP thanks
THL Mobile
Thank you for your mail.
Phone screen there is a problem.

From Yoni Nagar at

10/2/14 9:27 AM

From Valner at

10/2/14 3:43 AM

From DianaDeAngelis at

9/7/14 3:36 PM

non si carica più il telefono ... mi da il segno del caricamento ma in realtà non carica . credo che sarò costretta a comprare un top di gamma , tipo il note 3 .
THL Mobile
Thank you for your mail.
Please remove the Plastic Strips on the battery before using!

From Iulian at

9/7/14 3:17 AM

hello world ! I just have ordered a THL T200 mobile phone, white collor.
The order number is #11600002417. The phone have a back side protection case ? If yes, is possible that the protection case to be black ?
Is possible to write on DHL shipping bill that the price is 50 $ ?
Thank you in advance for your help !
THL Mobile
Thank you for your mail.
The case color is randomly sent,
We will print your package value under 50USD, but we are not sure about your local customs.

From Iulian at

9/3/14 10:42 AM

From LuixmaN at

9/2/14 9:09 AM

From gaby at

8/29/14 10:03 AM

hi,
1)es que l'on peut y mettre des carte sd 64 gb?
2) j'ai trouver le meme gsm neuf , a vendre sur plusieurs site au prix de 210-220 euro, pourquoi es plus cher sur votre site?
THL Mobile
Thank you for your mail.
THL T200 phone Support TF card up to 32GB extended,
$269.99 = 205.46239 EUR

From David at

8/28/14 3:20 AM

From Michael at

8/4/14 6:38 PM

How do I stop Google Maps from crashing every time I use it? This is hopeless.

And when will there be a ROM upgrade to 4.3, or 4.4?
Thl Mobile :
Thank you for your mail .
Our factory is testing the latest Android 4.4 firmware , if any news ,we will submit it on our website soon .

From alfred at

8/2/14 5:31 PM

From Alex at

7/31/14 3:56 AM

Thank you for your answers!

But I still don't understand if THL would manufacture more capacitive battery for this model IN FUTURE? Do they have a plan to do it in perspective?

Thanks.
Thl Mobile :
Thank you for your mail .
We will email you at the first time when the bigger capacity battery be released by factory .

From Alex at

7/31/14 1:56 AM

Hi,
Please, provide us some information about when you are going to manufacture more capacitive battery for THL T200?
Thank you.
Thl Mobile :
Thank you for your mail .
When the bigger capacity battery be released by factory ,we will release it on our website soon .

From Alex at

7/30/14 11:48 PM

Dear THL command,
1) Could you manufacture for THL T200 more capacitive battery in future (or in present) than it has. For example 3500mAh and more?
2) If the screen has OGS technology? Or it just an IPS?
p.s. THL T200 is a really cool smartphone, but the battery makes me cry.
Thank you in advance.
Thl Mobile :
Thank you for your mail .
When the bigger capacity battery be released by factory ,we will inform you at the first time .
Thl T200 features Corning Gorilla Glass 3 .

From anon at

7/26/14 12:33 AM

From vincenzo at

7/26/14 11:02 PM

From Nayeem khan at

7/22/14 12:53 PM

From Cyprus at

7/21/14 11:33 AM

Does the THL T200 conforms to European standards? Does it bears the "CE" marking (proof of conformity with the R&TTE Directive). How long it takes to ship it to Cyprus? Thanks!
THL Mobile
Thank you for your mail.
THL T200 phone has CE certification,
The shipping cost to Cyprus is $11.0 via Singapore post with the tracking number 10-25 working days around to arrive at you.

From Yune at

7/20/14 4:47 PM

From zubair khan at

7/20/14 10:06 AM

From Gerard at

7/19/14 11:21 AM

From GarryM at

7/19/14 4:21 AM

Does the phone have a Chinese ROM where english is the selected language and the phone has lots of in-built Chinese applications that cannot be removed or does it have an international ROM version like the Ironman phone - with Google Play factory installed with english applications ??
Appreciate your advice !

THL Mobile
Thank you for your mail.
You can download the English APP in the Google play store.

From angela at

7/19/14 12:36 AM

hello world, could you please tell me how long it would take to ship in Greece and how much it will cost?
Thl Mobile :
Thank you for your mail .
The shipping cost to Greece is $11.6 via Singapore post with the tracking number 15-25 working days around to arrive at you .

From Isaac at

7/18/14 11:04 PM

From Isaac at

7/17/14 6:35 AM

How much will it cost for shipping within China, Beijing and how long? Can I give you a local address on where to mail?
Thl Mobile :
Thank you for your mail .
The shipping cost is $11.6 via sf-express with the tracking number 2 working days around to arrive at Beijing ,China .

From vaggos at

7/16/14 5:57 AM

From Stefano at

7/14/14 6:29 AM

From DianaDeAngelis at

7/12/14 1:35 PM

From seken1 at

7/12/14 1:02 PM

Can i use the thl 5000 kitkat firmware on the t200 ,and will it wok, also i want to know how to change the recovery language to english so i can backup my device. From Nigeria. Thank you
THL Mobile
Thank you for your mail.
THL 5000 Android 4.4 firmware is not suitable for THL T200.

From Narz_Art at

7/11/14 8:50 AM

Hi. Im from Philippines. Do you have retailer here already, and where? I really want to have 1. If you dont, how much is the shipping from here and what courier? And how can i pay if i want to order? Thank you!
THL Mobile
Thank you for your mail.
The shipping cost to Philippines is $11.60 via Singapore post with the tracking number 10-25 working days around to arrive at you,
We support Paypal and Wire Transfer. You can use your Credit Card through Paypal / credit card /wire transfer.

From PICHMAT at

7/9/14 7:44 PM

Qué programa utilizar para transferir archivos multi-media (fotos-video) del thl-200 a la PC y viceversa?
THL Mobile
Thank you for your mail.
Using the data cable to connect your phone and computer, the computer will appear a few options, choose high-capacity equipment, you can transfer files.

From trey at

7/4/14 6:27 AM

From Trey at

7/3/14 8:38 AM

From reginsh at

7/2/14 2:42 AM

From Adewole Oluwafemi at

7/2/14 1:25 AM

From bobby at

6/25/14 6:27 AM

From aytow at

6/24/14 6:48 PM

From Marthenil at

6/17/14 10:34 AM

On one of the above photos, both photos have a leather backplate. I haven't seen it in other photos on the site. Where can I get that? Thanks in advance.
THL Mobile
Thank you for your mail.
THL T200 phone have a leather backplate, you can purchase this directly from our online shop.

From Gerard at

6/13/14 10:04 PM

Hi, how much to ship to philippines?
Or do you have a distribution channel here already?
Thanks
THL Mobile
Thank you for your mail.
I regret that we have no dealer or re-seller in Philippines ,but we support worldwide shipping ,you can purchase this directly from our online shop,
The shipping cost to Philippines is $11.60 via Singapore post with the tracking number 15-25 working days around to arrive at you.

From Marlie at

6/12/14 2:20 AM

Hi,

First of all, I bought the T200, it is the best phone i could afford. It has everything, speed, full hd screen, OTG NFC etc.

My question is: Does it support BLE (Bluetooth Low Energy)?
I bought a FitBit Flex online, but didn't notice there was a chance that the T200 doesn't support it's BLE.

Kind regards.
THL Mobile
Thank you for your mail.
THL T200 do not support Bluetooth Low Energy.

From Nick at

6/9/14 5:44 AM

From Nayeem at

6/9/14 3:42 AM

Do i have to pay custom tax and.other taxes or does it included in shipping charge if its ships to india
Thl Mobile :
Thank you for your mail .
We are not sure about your local customs ,but we can help you reduce and avoid import taxes by declaring prices low, declaring the contents as "electronic accessories" or other items and shipping in simple packaging.

From Carlos at

6/9/14 2:51 AM

Hi
How much is the shiping cost to Portugal?
Can you put a lower price for the customs, i´m not shure about the costs here.
Thanks
THL Mobile
Thank you for your mail.
The shipping cost to Portugal is 11.60USD by Airmail,
we will print your package value under 50USD, but we are not sure about your local customs.

From DZP3839 at

6/8/14 4:59 PM

I bought my Thl T200 last april, since then I have no problem about it, and we bought another Thl T200c for my wife, I just like to know when will you provide us your Kitkat upgrade? and another question is, should we not "root" our phone before we upgrade to Kitkat?
THL Mobile
Thank you for your mail.
When we got the Thl T200 latest firmware update, we will release on our website,
you can ROOT your phone, if you do, will lose our the 12-month warranty, please be cautious.

From mikegreece at

6/7/14 11:29 AM

From Vasilis Demian at

6/7/14 9:17 AM

A few months ago i bought the T200 smpartphone. I am full satisfied with this. I realy didnt expect a cheap phone to be so amazing!
My only problem is that the hadphones that was packed with the phone now aren 't working any more. How can i find another headset to buy and what other compatible headphone exists in the market?
THL Mobile
Thank you for your mail.
You can try other 3.5mm earphone.

From Manos at

6/6/14 4:37 PM

From Michael at

6/6/14 9:58 PM

From Herod Agripa at

6/5/14 8:36 AM

From Dejan at

6/4/14 7:10 AM

From Sascha at

6/3/14 11:20 PM

hello world,

What to order two T200 but I have two questions:

-Can you please write a value of 25$ into the shipping documents?

-The Facebook recommending doesn't work. Is there any other way to get 5% discount?
THL Mobile
Thank you for your mail.
We will print your package value under 25USD.

From Addin at

5/31/14 6:09 AM

I'm from indonesia and I interested to buy thl t200
how long it shipping to indonesia?
How it's payment method ?
And if I order with flip case, how much IDR I must have?
THL Mobile
Thank you for your mail.
you will got your package in 3-5 business days around by DHL,
we support Paypal and West Union, Payment options available include Paypal/ West Union/ credit card /wire transfer, THL T200 is equipped with plastic case.

From Rednaxelos at

5/28/14 4:19 PM

From Bojan at

5/28/14 5:13 AM
Ask Your Own Question
Customer Reviews
atualizaçao Review by

silvaney

Exelente aparelho pena que nao saiu atualização ainda tomara que atualize para o lollipop 5.0 (Posted on 1/22/15)

t200 Review by

d3ff

Tbh battery is awesome on my end xp lasts 3 days easly wifi & 3g enabled all the time
Thl rules (Posted on 9/12/14)

super good for the price Review by

Mike

My first Chinese phone was the "Triton". I don't know if it's still on sale or production but the point is I still use it to search on amazon, ebay and other sellers' sites so I don't have to use my t-200's battery. If you are those who take care of your cell phones then here you have one for a long time. WIFI is excellent, screen...well FHD is all I have to say: crispy image. some few Google's kitkat O.S. are available now on the phone like "Ok Google" for search and it works good. O.S. is still 4.2.2 but is in Google's best interest to make it available for all android phones with more than 585 mb RAM. It will happen, gentlemen. The THL-200 comes with OTA and when I asked THL support for the 4.4 upgrade they responded that the tests are going on as we speak. It will eventually happen one way or another. The C-F BENCH results are amazing however the MALI-450 is still behind the latest Samsung models. Chinese manufacturers know about it and I hope they will improve this specific weakness in future models. In general, I'm satisfy with my purchased at this site. When you buy here (for THL reasons I don't understand, you'll be re-directed to another site called POMPMALL. The final purchase will be made effective at this second site. I suggest you pay for DHL delivery charges as I did... you get your package in 3-5 days from the day of purchase and you don't have to be tortured thinking that your $269.99 price little box will get lost on someone else's mailbox... The over $10.00 charge on DHL is worthy. The phone comes with low volume so the way to change it is the following: 1) Dial *#35789#* and press call. 2) after being re-directed to 'engineering mode' move to hardware (on the top) and you'll see audio on top of the list. 3) enter in audio settings and on 'normal mode' select "sph" and Ok. on level go to 5 or 6 depending on the level you like and Ok it. then when the level 160 appear just press 'set' and you're done. reboot the phone. for a louder speaker choose loudspeaker and repeat the procedure. same for earphone.
One advice: don't use any other charger but the one you receive because it will upset the battery software, I know for my own experiences, I had to factory reset the phone but still the information about the use of apps was damaged. Not a big thing but as I said stick with the charger they offer you.
Sorry if the review is too long, I hope I could help you with some details.
thanks (Posted on 7/22/14)

THL T200 is a very good phone Review by

Brooke

This is a very good phone.
I specially like how well GPS works (it was a weak point on other phones I had). And I rarely have to use the second spare battery (I'm a heavy user)

I always recommend THL to my friends. (Posted on 2/17/14)

THL T200 very good Review by

Amanda

I bought this phone before yesterday, and today I received the phone, delivery is very fast. Use one day, the phone was better than I expected. the text is super sharp, clear pictures and video. The apps run fast and it holds more than I will ever use. I love everything about it and I haven't had any problems. (Posted on 1/22/14)